Welcome to the book blast for Masters of the Veil by Daniel A. Cohen!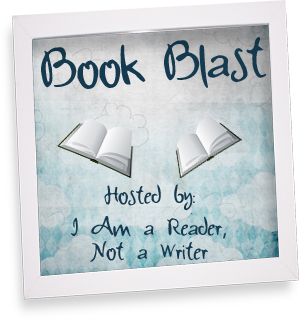 Life can't get much better for Sam Lock. Popular, good-looking, and with a future as a professional football player. every guy at Stanton High School wishes he were Sam. That is, until his championship football game, when Sam accidentally links with an ancient source of energy known as the Veil and reveals his potential to become a powerful sorcerer. Sam is whisked off to Atlas Crown, a community of sorcerers who utilize the Veil as a part of everyday life. Once there, he trains beside a mute boy who speaks through music, an eternal sage who's the eyes and ears of the Veil, and a beautiful girl who's pretty sure Sam's an idiot. As it becomes clear Sam's meant for power magic-the most feared and misunderstood form of sorcery-people beyond Atlas Crown learn of his dangerous potential. An exiled group of power sorcerers are eager to recruit Sam, believing that he is destined to help them achieve their long-held goal. If they succeed, they could bring about the downfall of not only Atlas Crown. but all humankind.
Book Trailer
Author Daniel A. Cohen
Daniel A. Cohen was just your average business student. Microeconomics, finance, marketing… you name it, he had to do a PowerPoint presentation on it. One dark and stormy night, he was bitten by the radioactive realization that memorizing business jargon could possibly be the most boring activity known to man.
After gaining eagle-eye vision, abs that could grate cheese, and a talent for imagining things (including his cheese-grating abs), he wrote his first novel and began his epic battle against the formidable business jargon. He continues to fight the good fight by playing saxophone and writing YA fantasy, forever hoping his Veil trilogy will help inspire others to join his cause.
Here's some answers to question you may have not thought to ask:
Can you tell us a little about yourself?
I graduated with a degree in business management but I'm trying my best not to use it. Obviously I love writing, but really I just love books in general.
What inspired you to write about magic and sorcerers?


Harry Potter.
And others.
But mostly Harry Potter.

Like most everyone else, I am obsessed with Rowling's work. Growing up, I was always the same age as Harry's crew and I felt a special bond to him and his world. I knew I could never create something as world shattering at J.K. did, but I knew in the very least that I wanted my work to be in the same genre. I've also found out by trial and error that choosing to write about magic and sorcery is choosing to be free and chained at the same time. You can create anything you want, but you have to follow your own rules or the story doesn't work. This genre can be unbelievably liberating and mind-bogglingly frustrating at the same time.
What do you do when you're not writing?
Rock saxophone. I've been playing tenor saxophone for about fifteen years now, but I still have a lot to learn. I actually just moved to Austin, TX (the live music capital of the world) to try my hand at the music scene. Turns out that everyone here is amazing so it's going to be rough.
Who is your favorite character from your book and why?
My favorite character is a young sorcerer named
Glissandro Thicket
. He's a lanky, curly-haired sorcerer on the brink of adulthood. He was born without the ability to talk, but he somehow found a way to speak through playing music on his horn.

He's based on a type of person that I feel like happens all too often. He's talented, has a kind heart, plenty of wisdom, but because of certain life circumstances, he's shy and lacks the self-esteem to shine as bright as he could.
Do you work with an outline or just write?
I have an outline, but in the heat of writing things seem to always change. However the bones of the story tend to stay pretty close to what I have planned out.
Do you have any advice for aspiring authors?
I know this is going to sound pretentious (and I apologize for it) but I have found that there is a huge difference between writing and being an author. I started as a writer, but I find myself slowly drifting to the other side. Writing is fun. Being an author can be horrible. If you're serious about becoming an author, be prepared to sacrifice for your craft. I don't mean to sound melodramatic, but real writing will consume you. The best advice I can give is be careful, and make sure to find time for friends, family, and real life.
What has been the toughest criticism given to you as an author? What's been the best compliment?
People tended to complain about the romance in, "The Ancillary's Mark". And they were right to. But it was a good thing. Since I was aware of my problem with romance, I concentrated on making it better in my next book, and even better in the next book (Children of the Veil).
Was there any scene or part in your book that was difficult to write? If so, how did you get through writing it?
I was battling some pretty nasty demons while writing the first book, and some of them came out in the reenactment scene. I was actually climbing a mountain alone when I put that scene together. There were a lot of things in this book that hit very close to home with me, but it felt good to breath some of my own issues into the characters. For solidarity I guess.
If you were to go live on an island and could only choose 5 books to take with you, what would you choose?
The Name of the Wind

The Hitchhiker's Guide to the Galaxy

The Giver

The Alchemist

How to Build A Boat Using Nothing But Island Materials
If
Masters of the Veil
were made into a movie, who do you picture starring in it?
It's funny that you should ask. I did a piece over at Fiktshun where I cast the main characters. You should check it out:
http://www.fiktshun.com/fiktshun/2012/02/03/guest-post-masters-of-the-veil-author-daniel-cohen-giveaway/
There's even photos!
The author is offering a great giveaway of a $100 Amazon.com gift card! Just enter using the Rafflecopter form below. Last day to enter is May 31st!
Open to anyone who can legally enter, receive and use an Amazon.com Gift Code. Winning Entry will be verified prior to prize being awarded. No purchase necessary. You must be 18 or older to enter or have your parent's permission. The winner will be chosen by rafflecopter and announced here as well as emailed and will have 48 hours to respond or a new winner will be chosen. This giveaway is in no way associated with Facebook, Twitter, Rafflecopter or any other entity unless otherwise specified. The number of eligible entries received determines the odds of winning. VOID WHERE PROHIBITED BY LAW.
a Rafflecopter giveaway